Cheque it out !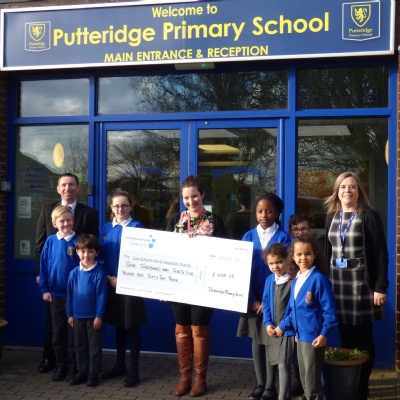 Lister Hospital receive Christmas retiring collection cheque to aid breast cancer fight.
On Thursday 7th February, Putteridge Primary was visited by Claire Roberts who works for the East and North Hertfordshire NHS Trust. Claire met with Mr Pickard, Miss Chinnery and a group of pupils to receive the cheque from the generous donations made by the school community just before Christmas.
" A huge thank you to Putteridge Primary School in Luton, who raised £1000 for the Lister Macmillan Cancer Centre through collections at their Christmas shows, in support of those who are being treated at the Lister Hospital for breast cancer."