World Book Day celebrations 2019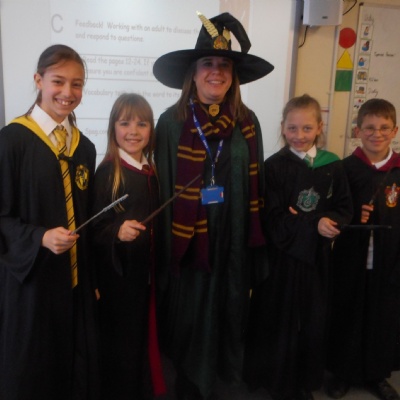 Welcome to the world of reading...
On Thursday 7th March, Putteridge Primary celebrated World Book Day by swapping it's traditional school uniform for either book character costumes or something more comfortable to spend the day in.
From the halls of Hogwarts to the magic bag of Mary Poppins, via Where's Wally and a variety of pirates and pyjamas, the children and staff of Putteridge Primary really embraced the spirit of reading. Children were able to share extracts from their favourite books, read to one another and complete a variety of activities with a reading theme.
A selection of photographs from the day can be found in the 'World Book Day' folder under the 'Galleries' tab on the website.