Fantastic footballing skill results in a trophy win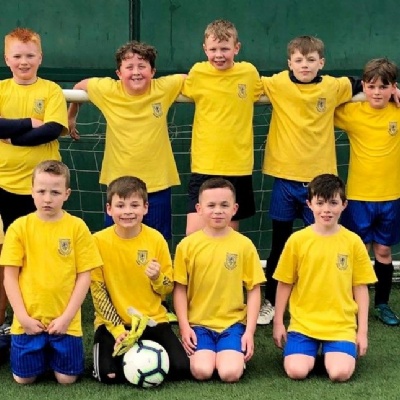 Read all about the wonderful footballing skills of our Year 5 teams.
On Thursday 28th February, Putteridge entered 2 teams into the Year 5 boys' annual football tournament.
Putteridge Yellows:
Callum B, Mason F, Jack D, Jack W, Kayden H & Alfie P
Putteridge Reds:
Lucas K, Ben N, Josh G, ​​George F, ​​Dev H & Niall M
The Putteridge teams were put into 2 different leagues, in which they played 5 games.
Putteridge Yellows:
Putteridge 7 vs Linden 0
Putteridge 4 vs Someries Junior 0
Putteridge 4 vs Downside 0
Putteridge 8 vs Riverbank 1
Putteridge 5 vs Sacred Heart 0
Putteridge Reds:
Putteridge 1 vs The Meads 3
Putteridge 2 vs Warden Hill Junior 0
Putteridge 1 vs St Josephs 3
Putteridge 1 vs Stopsley 3
Putteridge 10 vs Southfield 0
Both teams played brilliant football and showed excellent team work and a real togetherness.
Putteridge Yellows managed to qualify for the cup and these are their results:
Quarter Finals - Putteridge 4 Someries Junior 0
Semi Finals Putteridge 5 Bushmead 1
Finals 1-1 full time vs Chantry
Extra time Putteridge win 3-1
Well done to both teams for their brilliant footballing displays throughout the day and to all of the players who represented the school fantastically well.