Undefeated rugby team seal competition win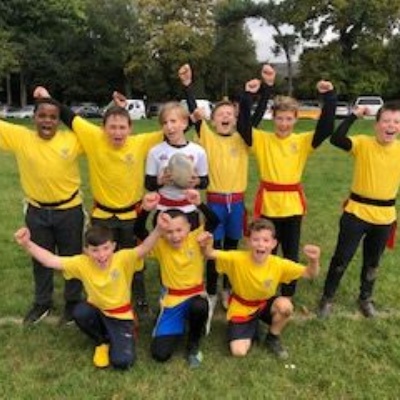 Read all about the rugby team's victory in our News and Events section
Putteridge competed in the Year 5/6 tag rugby boys' competition, held on Tuesday 15th October at Stockwood Park.
Team:
George D, Mason F, Lincoln S, Niall M, Josh W, Alex B, David F, Jack S & Lucas K
20 different teams entered in the competition, with each game lasting 10 minutes and the team who scored the most tries winning.
Putteridge were placed in Pool A and these are the results:
Putteridge 9 vs Farley 0
Puteridge 8 vs Linden 1
Putteridge 7 vs Riverbank 2
Putteridge 7 vs Beechwood 2
In the afternoon, Putteridge were placed in Pool 1 with all of the other top qualifiers from the earlier pools, with the following results:
Putteridge 6 vs Hillborough 5
Putteridge 5 vs Wigmore 5
Putteridge 6 vs Bushmead 3
Well done to the Putteridge team who finished the whole day undefeated ! They played some fantastic flowing rugby and every player performed excellently - well done to the whole team !