Footballers emerge victorious at 6-a-side tournament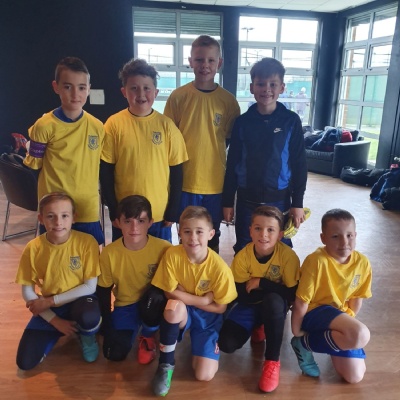 Very well done to our footballers - see the 'News Section' to find out how they won the tournament
Putteridge entered the boys' annual 6-a-side football tournament on Thursday 21st November.
Team:
Calum B, Jack D, Jack W, Kayden H, Alfie P, Charlie H, Travis J, Charlie A & Lucas K
The tournament began with pool rounds and here are Putteridge's results:
Putteridge 5 vs Someries Junior 0
Putteridge 5 vs Ferrars Junior 1
Putteridge 2 vs Bushmead Primary 4
Putteridge 13 vs Warden Hill Junior 0
Putteridge made it through to knockout stages of the plate competition and here are their results:
Putteridge 5 vs Icknield Primary 1
Putteridge 4 vs Linden Academy 1
These results helped to seal a final play-off with Beech Hill Primary, who Putteridge had played the week before. The result of the final was:
Putteridge 1 vs Beech Hill Primary 0
The team played brilliant football throughout the day, showing excellent team work and a real togetherness. Very well done to the team for their footballing skills throughout the day and also how well the team respresented the school - they were a real credit !
Thank you also to all of the supporters who braved the cold weather.