Artists show their appreciation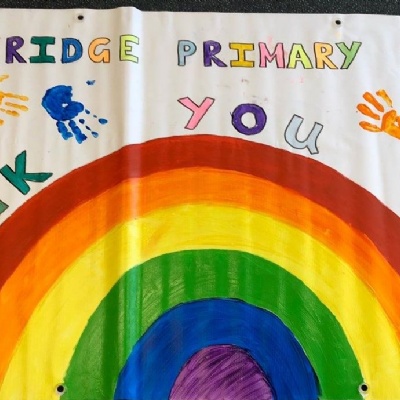 Colourful creativity helps our children say 'Thank you' to key workers.
Our talented artists were asked to find their creative flair to decorate these banners to say thank you to key workers during these challenging and uncharted times. Rising to the challenge, our team of painters and colourful decorators have clearly spelt out their message of thanks for all of the hard work that is taking place within ou community and beyond.
The banners are located in the car park of the Stopsley Co-op.