Terrific teamwork at Tag Rugby Tournament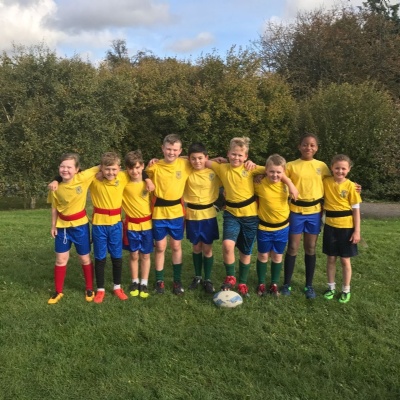 9 Putteridge children attended the annual Tag Rugby Tournament held at Luton Town Rugby Club.
30 different teams were entered into the tournament and the Putteridge team consisted of: Tom S, Thomas B, Gabriella H, Josh C, Shannon M, Sam T, Scarelett O, Joe C and Finley K.
Pool Games and Results:
Putteridge 4 v St Matthews A 0
Putteridge 5 v Brammingham 3
Putteridge 4 v Farley 2
Putteridge 4 v Ferrars 2
Putteridge 4 v Ferrars 4
Putteridge played some fantastic rugby throughout the pool stages and were unbeaten throughout, demonstrating excellent team work and determination. It was clear to see how much the children were enjoying their rugby.
Putteridge were placed in the top division for the next round of games with the other schools who had won their pools.
Division results :
Putteridge 4 v Hillborough 4
Putteridge 2 v Bushmead 7
Putteridge 3 v Wigmore 5
The Putteridge team were fantastic all day - they showed excellent team work and sportsmanship and should be very proud of how they represented the school.