A 'silver' performance at the KS1 athletics tournament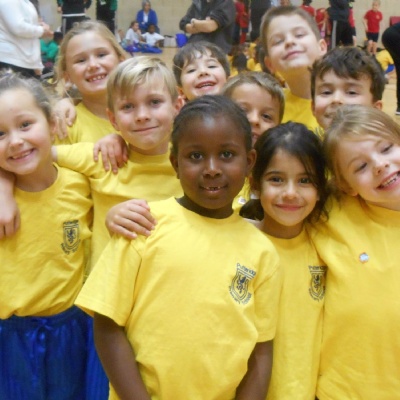 Putteridge entered the KS1 Athletics competition on Wednesday 22nd November which was held at Inspire Sports Village. 18 schools were represented and the Putteridge team consisted of:
Mikayla H, Evie T , Ava B, Freya P, Eliza-Rose L, Travis J, Joel M, Matthew D, Louis B & Daniel T.
There were a range of activities the children had to complete and scores were taken throughout these. The children competed in the following activities: target shot, obstacle course, stepper, catching skills, relay race, chest push and speed bounce. Points were calculated at the end of the competition with Putteridge amassing 206 points. This meant that they finished in second place, a mere 6 points behind the winners ! Well done team - a wonderful performance !
It was fantastic to see how much fun all of the children had and how well they represented the school.
Thank you very much to all of the parents who came and supported the children.