Putteridge top the group table at dodgeball festival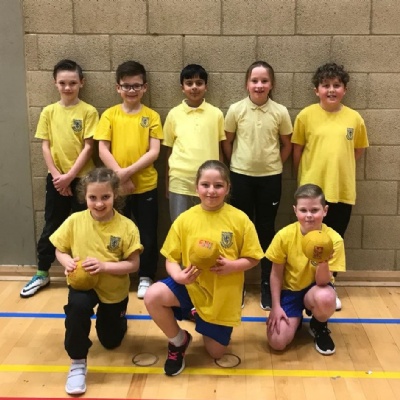 Fantastic effort from the Y3/4 team on 17/1/18 sees them top the group.
Putteridge entered the year 3/4 Dodgeball festival which was held at Inspire on the 17th January 2018.
The Putteridge team consisted of:
Isabelle R, Annie M, Maria G, Jack D, Niall M, Ayaan M, George F & Jack W.
The Putteridge team were entered into Group D along with 7 other schools.
Each match was broken down into 3 rounds so the first team to win 2 rounds would win the match overall. If there was a tie after 3 rounds, each team would be given a point for the final round and would finish the match with 2 points.
These are Putteridge results for the day:
Putteridge vs The Meads 3-0
Putteridge vs Wenlock 3-0
Putteridge vs St Joseph's 2-1
Putteridge vs Warden Hill 2-1
Putteridge vs Linden 3-0
Putteridge vs Denbigh 3-0
Putteridge vs Whitefields 2-1
As you can see from the results, Putteridge won every single game - only dropping 3 rounds throughout the tournament, which was a fantastic effort !
Putteridge finished group D as the winners - well done Putteridge. The children demonstrated excellent team spirit, sportsmanship and were a credit to the school.
Thank you to the parents who were able to attend and support the team.